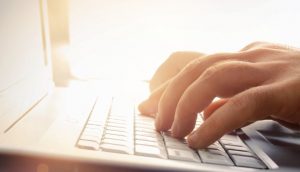 Over the years Chocolate Dog has used many different platforms to deliver emails for our clients – ExactTarget, Mailchimp, Constant Contact, etc. Like most marketing decisions, it doesn't come down to the platform or the tool, it's the content that's the most important. At Chocolate Dog, we start developing a campaign with a marketing plan along with defining a few "must haves."
DEVELOP A PLAN
An email marketing plan is similar to a print or digital marketing plan, but can be slightly different with regards to goals, frequency and schedule.
Define your audience: Avoid being a spammer by defining your audience and really pinpointing who you want your message to go to. Our goal when defining the audience is to develop well qualified leads.
Determine your content: Content is king and should be focused directly at your audience. Vague or generalized discussions have less of an impact than content that is developed specifically for your audience.
Determine your spend, frequency and goals: Whether you're going to develop your email in-house or work with an outside company like Chocolate Dog, you'll need to have a budget in mind. Don't just think of a campaign as one email and you're out. Email campaigns should be just that – campaigns that are delivered over a period of time. Determine a frequency for your sends (every two weeks, every month, six times a year, etc), along with what your goals for the campaign will be. For example, you may be introducing a new product or maybe you're interested in getting more subscribers.
Make a schedule: Making a schedule at the beginning of the campaign and sticking to it is key. Not only will you be able to plan out certain messages, like a product launch, but you'll also be able to focus your messages based on the time of week, month or year.
MUST HAVES
In order to keep your subscribers interested, every email you develop and send out should have the following:
Engaging subject line: Develop a subject line that will catch someone's attention immediately. We all receive too many emails, so it's important that your subject line is compelling. Also, stay away from words like "click here" or "special offer" that will get your messages sent directly to a subscriber's SPAM folder. It's also a good idea to keep your subject line 20 characters or less.
Keep it useful: Don't waste your subscriber's time and keep the information you share useful. Subscribers don't like to be fooled BUT will appreciate useful information that may save them time or money.
Show some personality: No one likes to read a long, dull and boring email message. It's okay to include some technical information if need be, but use your email campaigns to show your personality.
Keep it short: As I mentioned previously – we all receive too many emails as it is – don't bore your audience with emails that are a mile long. If you have a lot of information to share, consider breaking it up into multiple emails or link your message to a web page OR better yet, a promotional landing page.
Part 1 should get you pointed in the right direction. Next time we'll discuss email lists, delivery methods, testing and measuring performance.
Good luck with your email marketing plans and if you have any questions – please feel free to drop by our site or give us a call 440.285.4111 or 440.353.0029.
—————————————